International Cooperation
The Crop Research Institute participates in several international projects and working groups and various bilateral projects.
Project No.: TO01000295
Project: Healthy berries in a changing climate: development of new biotechnological procedures for virus diagnostics, vector studies, elimination and safe preservation of strawberry and raspberry
The project benefits from a € 1,430,000 grant from Iceland, Liechtenstein and Norway through the EEA Grants and Technology agency of the Czech Republic



Duration of the project: 01.01.2021 – 30.04.2024
Investigator CRI: RNDr. Alois Bilavčík, Ph.D.
Main beneficiary of the project: Biology Centre CAS
Project cost for all participants: € 1,430,000
Other project partners: Jan Holub s.r.o./ Norwegian Institute of Bioeconomy Research (NIBIO)/ Research and Breeding Institute of Pomology Holovousy Ltd. / Crop Research Institute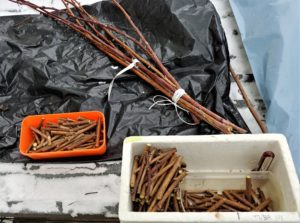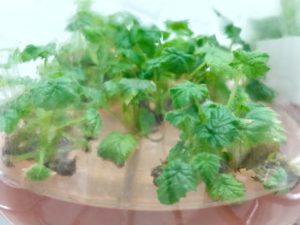 Main goal: To increase the production potential of berries in a new and challenging climate by using high-quality virus-tested mother plants, improving virus control approaches, well-study of associated vectors, and better safeguarding of valuable plant germplasm and plant health. Read more…
From the 1 May 2018 the Crop Research Institute collaborates in the five-year project ECOBREED funded by Horizon 2020 programme. The project is coordinated by Dr. Vladimir Meglič from Agricultural Institute of Slovenia (www.kis.si) and carried out in collaboration with 25 partner organisations representing 15 countries (EU, Serbia, China, USA). Partner's organisations are Universities, research institutes, and SMEs.
The project will develop:
(a) methods, strategies, and infrastructures for organic breeding,
(b) varieties with improved stress resistance, resource use efficiency and quality
(c) improved methods for the production of high-quality organic seed.
Activities will focus on four crop species i.e. wheat (both common Triticum aestivum L. and durum T. durum L.), potato (Solanum tuberosum L.), soybean (Glycine max (L). Merr), and common buckwheat (Fagopyrum esculentum Moench.).
During the following 5 years, the project participants will:
identify genetic and phenotypic variation in morphological, abiotic/biotic tolerance/resistance and nutritional quality traits that can be used in organic breeding,
evaluate the potential of genetic variation for enhanced nutrient acquisition,
evaluate the potential for increased weed competitiveness and control,
optimise seed production/multiplication via improved agronomic and seed treatment protocols;
develop efficient, ready-to-use farmer participatory breeding systems,
pre-breed elite varieties for improved agronomic performance, biotic/abiotic stress resistance/tolerance and nutritional quality,
develop training programmes in genomic tools/techniques, farmers participatory breeding, use and application of improved phenotyping capabilities,
ensure optimum and rapid utilisation and exploitation of project deliverables and innovations by relevant industry and other user/stakeholder groups.
International Cooperation
Bilateral projects
Cross-Border Cooperation Program Cíl3/Ziel3 

Projects included under the EU Seventh Framework Programme (FP7), in which CRI participates:
SharCo – Sharka Containment
iSOIL – Interactions between soil-related sciences – Linking geophysics, soil science and digital soil mapping
ADAPTAWHEAT
Genetics and physiology of wheat development to flowering: tools to breed for improved adaptation and yield potential
HealthyMinorCereals
Project title: "An integrated approach to diversify the genetic base, improve stress resistance, agronomic management and nutritional/processing quality of minor cereal crops for human nutrition in Europe" (project supported under the EU Seventh Framework Programme (FP7), coordinated by the Crop Research Institute).
Project duration: September 2013 – August 2018
With a budget of 6.5 million €, the project involves sixteen participants from ten European/Associated countries: Austria, Czech Republic, Estonia, Germany, Greece, Hungary, Poland, Switzerland, Turkey and United Kingdom. The project aims to enhance the exploitation of five of the so-called 'minor cereal' species – spelt, rye, oat, einkorn and emmer.
All information about the project can be found on the official project website (link in the title).
Projects included in the EU programme Genetic resources in agriculture – preserving the diversity (AgriGenRes), in which CRI participates:
AgriGenRes 008 – Management and conservation of Grapevine Genetic Resources
AgriGenRes 050 – Vegetative Allium, Europe's Core Collection, safe and sound